Hi! I'm Jared Levenson and I'm an emotional intelligence coach.

Over the past year alone I've coached individually dozens of people to help them rapidly boost their emotional intelligence scores by an average of 18% in 29 days, and I helped them turn from anxious and awkward socially to confident and charismatic.


In this big picture overview, I'd like to show you how they did it. The practical information that follows will definitely interest you if:
You've heard of emotional intelligence but aren't quite sure how it works.

You frequently feel nervous or tense in social settings or during conversations.

While chatting with someone you're often at a loss for words and you don't know what to say next.

You feel you're not interesting enough and you have a hard time making an impression on others.

You rarely go to parties or social events and even when you do, you frequently just stand alone in a corner.

Or you struggle with interviewing anxiety and fear your boss on some level.
If you experience any of these symptoms, I want to let you know that I've been there and I know exactly how it feels. The good news is that…
You Can Fix All These Issues, and It Only Requires One Key Change:
Improving Your Emotional Intelligence Score
Emotional Intelligence is that feeling of calm and self-assurance regarding starting a conversation, making conversation and expressing yourself in it.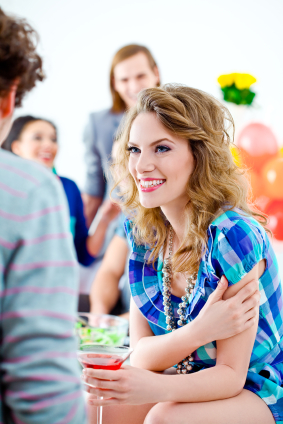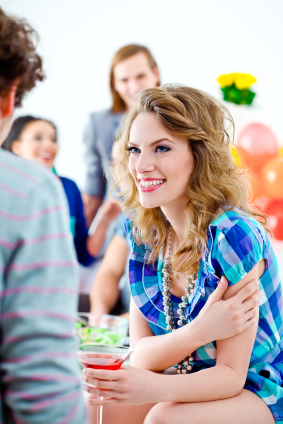 With more Emotional Intelligence, all the issues above will be solved. You'll feel at ease in social settings, you'll be able to make effortless conversation with anyone, you'll naturally be funny and witty, and you'll make the positive impression you want.
You'll turn around your social life, dating life or career, and live to the fullest.
The truth is there are lots of articles, books and courses on building conversation confidence out there, and they all promises miraculous results, but less than 5% of them have been rigorously tested and actually work. The rest is just simplistic, naive and repetitive advice.
Emotional Intelligence is different. 75% of Fortune 500 Companies train their CEO's in Emotional Intelligence because the framework is empirical and tested.
You have even probably heard of Emotional Intelligence before!
Well, I'm about to share with you the best steps of the only method for building conversation confidence that has been proven to work consistently.
So, you'll obviously want to keep reading attentively.
First and foremost, this is the method that I've personally used successfully to become confident socially. In high-school and college…
I Was the Shy, Invisible Guy People Barely Noticed
I felt anxious during most conversations, I was very reserved and I often struggled with making even basic conversation.
I remember that sometimes while walking down the street, if I would notice a person I knew on the same side, I would urgently cross to the other side of the street so I wouldn't run into them, because just the thought of having to talk with them made me feel nervous.
Now, Everything Is Different
I meet lots of new people every single week and I find it easy and fun to make conversation with them.
I can always count on the fact that I can be myself and others will like me just the way I am. And my only issue is that I know too many cool people to be able to hang out with each one of them as much as I would like to.
I also hold emotional intelligence groups on a regular basis, and I positively love every second of it. All thanks to this method for building conversation confidence.
And to top it all off, this method draws from the principles and techniques in Cognitive-Behavioral Therapy and Coaching, which are validated by over 2000 scientific studies and I've optimized to work particularly well for building conversation confidence.
Plain and simply…
I Want To Teach You the Most Rigorously Tested and Carefully Tweaked Method for Building Conversation Confidence in Existence
The essential thing you need to understand is that confidence is created by your beliefs system. And so is insecurity.
According to Albert Ellis, who is deemed as the second most influential psychotherapist in history, "external events do not make us disturbed. Rather, we disturb ourselves by telling ourselves, and for the most part creatively inventing, irrational beliefs."
I've studied and interviewed numerous individuals with natural conversation confidence, and I can tell you one thing about them: most of them are just average individuals, with above average conversation confidence.
They're not smarter than you or me, wealthier, more successful or better looking. And the charisma or conversation skills they may have are largely the product of their confidence, not its cause.
Why are they confident? Simply because they have a set of deep-seated beliefs that automatically empower them in social settings instead of disempowering them.
You lack conversation confidence because you hold false beliefs that are feeding your lack of confidence and making you miss out on life.
​

The Only Thing That's Stopping You From Having The Conversation Confidence You Want Right Now Is Your Limiting Beliefs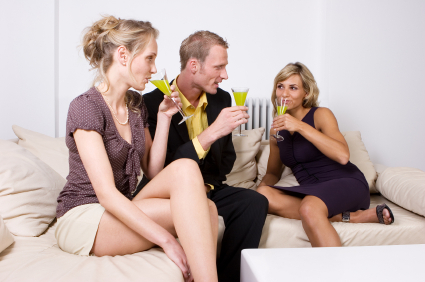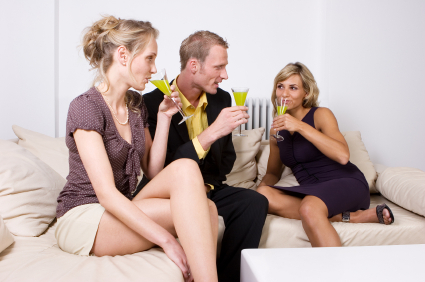 And the secret to rock-solid conversation confidence and great relationships is overcoming these limiting beliefs.
This is precisely what my method for the 29 Day Challenge is all about. It eliminates your dis-empowering beliefs and replaces them with empowering ones.
This method consists of two interconnected change steps, which I'm gonna share with you here, so you can take the right path for improving your confidence and relationships.
​These correlate precisely with the proven framework of Emotional Intelligence.
It's the precise solution that both myself and many dozens of people I've worked with as a social confidence coach over the past years have used successfully.
Here are the two action steps that are guaranteed to make you confident and smooth in any social situation.
One Step of the Method Is Counteracting Your Erroneous Thinking
Your limiting beliefs related to conversation set off erroneous thinking, which in turn triggers anxiety. This chain is the core of your lack of conversation confidence.
Individuals who lack conversation confidence have a very distorted way of thinking about conversation. Their mind reflexively exaggerates the risks of making mistakes in social situations, embarrassing themselves, getting rejected, and the dangers of doing so.
It's important to counteract this distorted thinking head-on, and it's even more important to do so proficiently.
We tackle this problem in the first two weeks of our Emotional Intelligence training.
The Other Step Is Eliminating Your Self-Defeating Behaviors
Like most people who lack conversation confidence and great relationships, without even realizing it, you're probably working against yourself. You employ behaviors that reinforce your lack of conversation confidence, plus mess up a big part of your social interactions and social life.
For instance, you may behave during conversation in ways that center too much on being polite and likeable. This only amplifies your anxiety, since it strengthens the bogus belief that you're not good enough. Yes, it is bogus. And it's key to eradicate these self-defeating behaviors.
Through the 29 Day Challenge quiz, I'm gonna help you identify your specific self-defeating behaviors with respect to conversation and understand exactly why they sabotage you.

Ironically, many of these behaviors are things most persons will actually encourage you to do, and you may now presume to be helpful.

Then, you'll learn how to effectively get rid of each one of them, without any redundant effort, and replace them with empowering behaviors.

These new behaviors will reliably boost your conversation confidence and they'll quickly become second nature.

Moreover, as soon as you start using them, you'll begin to meet more people, make conversation a lot easier, fascinate others and have a lot more fun.
The 29 Day Challenge Is Ideal For You If You Want to Enhance Your Confidence with People…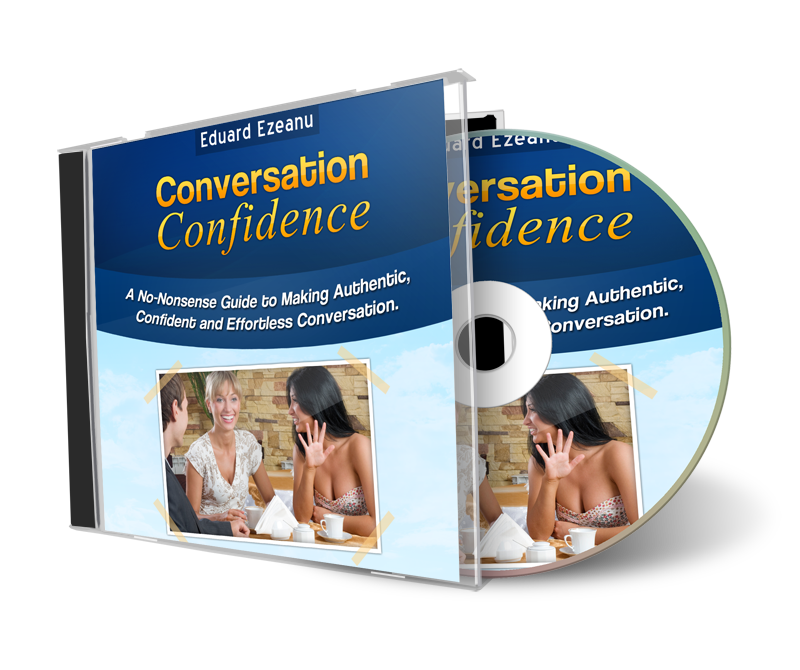 …either in general or with particular kinds of people (for example: new people or members of the opposite sex).
But it will do a lot more than that for you. This community immersion experience will help you:
​

Start conversations and keep them going for as long as you want.

Be more talkative and make an impression on others to boot.

Eliminate those awkward moments from any conversation.

Fully enjoy social interactions and be in the moment during them.

Make friends easily and enrich your social life.

Project yourself in a seductive way and improve your dating life.

Get noticed and get ahead in your career.

Be happy with yourself and live wholeheartedly.
So far, I have shared with you essential knowledge related to conversation confidence.
Now I invite you to learn about your emotional intelligence and enter so that you can become the Confident person you want to be.
​

​​​​​